Danny Widdicombe & Trichotomy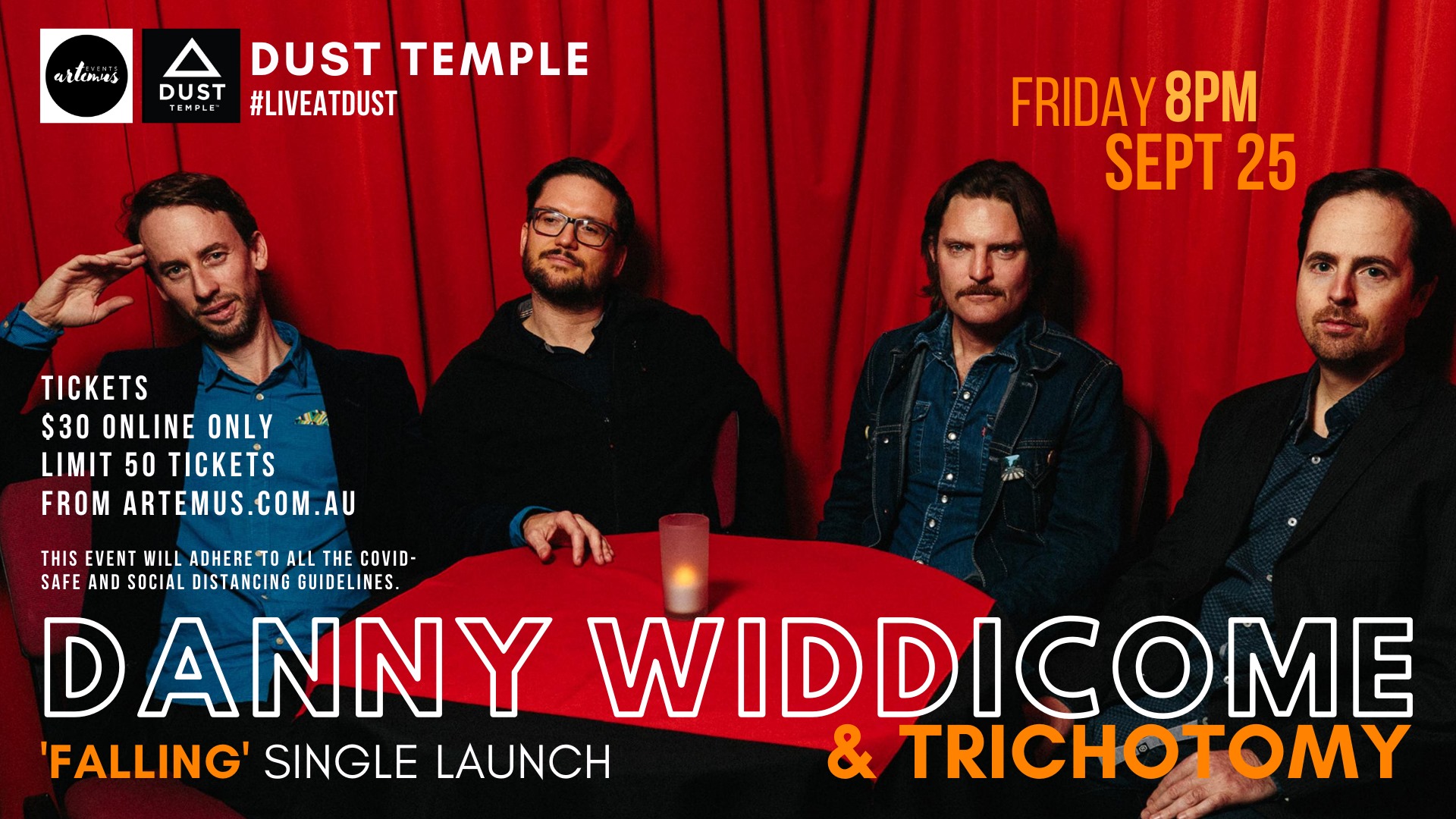 With very special guests MICHEL ROSE (lap steel guitar) & KRISTIN BERARDI (vox)
'FALLING' SINGLE LAUNCH
A return performance …. FINALLY! We have been waiting for this marvellous collaboration to return to Dust Temple. Their QMF (Queensland Music Festival) performance at Dust Temple in 2019, was one of the highlights of our concert series. Bringing their new single 'FALLING', and the music from their collaborative album 'BETWEEN THE LINES', this will be an event not to miss.
Danny Widdicombe is a Brisbane based songwriter and musician, said to be within the realms of folk/country/blues, who has had three ARIA award nominations with his band The Wilson Pickers, released 4 albums as a solo artist, overcome leukaemia three times, played lead guitar for the likes of Bernard Fanning and Tim Rogers and is also an overly enthusiastic amateur astronomer.
TRICHOTOMY | Sean Foran, John Parker & Samuel Vincent
TRICHOTOMY are one of Australia's most inventive contemporary music ensembles. So much more than a traditional jazz trio, this group expands the capacities of the classic piano/bass/drums combination by skillfully blending dense, exciting improvisations and delicate atmospherics, conjuring up sounds of modern jazz, ambient music, avant-garde rock, free improvisation and contemporary classical music. Wonderfully unpredictable & absorbing, dramatic & always distinctive.